When I think "alpha hero," about fifty percent of the time, I think of this guy: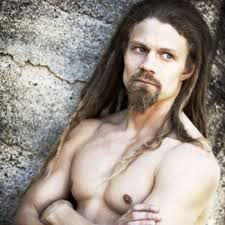 Oh, to have myself thrown over those strong, Viking shoulders....
All right, I'm a simple creature. My weakness is Swedish metal guitarists. Or any nationality of heavy metal musicians, really.
Not that I'd run off with one. I just like to look.
I blame it on being brought up listening to Slayer.